SEO for the insurance sector. How to rank first for «Home insurance» in Google.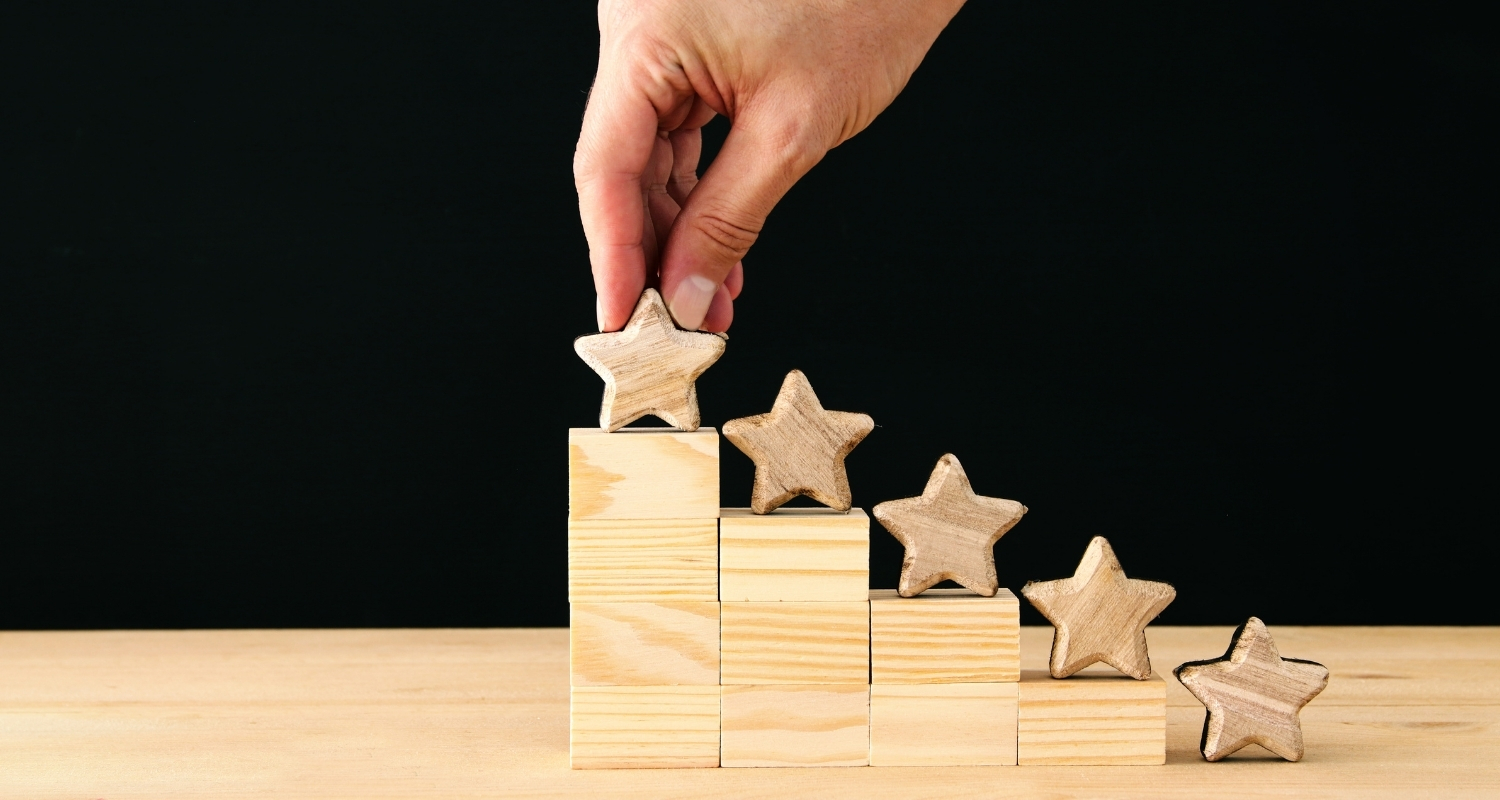 Welcome to the fight of the century, a battle for the top positions in one of the most competitive search terms in Google searches in Spain.
In the insurance sector, in addition to competing against companies with gigantic brand marketing campaigns and comparison websites, we are competing against the search engine itself and its constant innovations in the search engine and the presentation of search results.
On the one hand, you're going to be fighting in the ring with companies like Mapfre or comparators like Rastreator that use both traditional advertising campaigns and TV commercials (How many times have you seen that advert for that Sherlock Holmes dog? How many times have you seen the advert for Mapfre and Fernando Alonso on YouTube when watching a video?)
In addition, you will have to punch the paid Google Ads results (we can be talking about up to 4 paid results just by entering the search term in mobile).
Plus the Other user questions module…
Plus the module Other people are also looking for…
In order to compete in this war, it is necessary to be clear about the multi-factorial nature of positioning in Google Search today. To get into the top 10 your website must meet as many of the following characteristics as possible.
But before…
Seguro de hogar. ¿De qué tipo de palabra clave estamos hablando?
Thanks to Sistrix we can see very interesting data about the keyword «Home insurance».
It has a high search volume. 5,550 monthly searches on Google.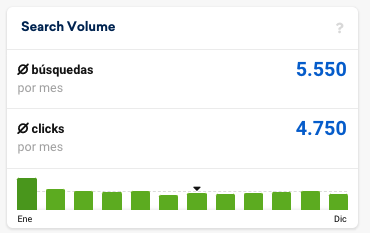 It is a highly searched keyword in mobile, with all that this implies.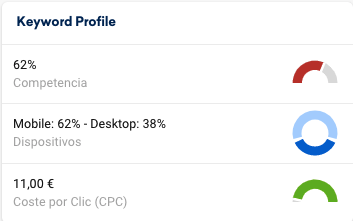 It is an informational keyword. Strange as it may seem, the user who enters this term in Google is looking for information in a large percentage. They are not necessarily looking to buy or acquire this service instantly, although, as we will see below, they do want to have an idea of how much they are going to have to pay.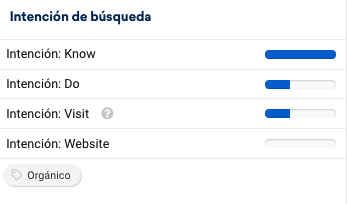 It is a word that is searched for a lot with the associated brand. To give you an idea: «Seguro hogar mapfre» has 1950 monthly searches. «Seguro hogar mutua madrileña» has 1600. «Home insurance bbva» has 1550…
It is a keyword with no clear seasonality. Sistrix shows us that January is its strongest month, as we saw in the image of the first point, but in Google Trends the trends are much more diffuse and we see how from 2019 onwards the peaks are no longer so clear.

How to appear in the top 3 of Home Insurance. You're going to need a few links.
This detail will make a few things clear and illustrate the jungle you are entering.
| | |
| --- | --- |
| Competidor | Dominios de referencia según Ahrefs |
| 1º https://www.mapfre.es/seguros/particulares/hogar/seguros-de-hogar/ | 56 |
| 2º https://www.rastreator.com/seguros-de-hogar.aspx | 63 |
| 3º https://www.mutua.es/seguros-hogar/ | 60 |
| 4º https://www.lineadirecta.com/seguros-hogar/ | 40 |
Most of these domains have a gigantic authority and, what is worse, they are linked from pages with even higher authority. You will have to work hard on your link profile and your linkbuilding strategies.
However, they are companies that tend to focus a lot on content and the consequent linkbaiting that this content provides.
How to rank in the top 3 for Home Insurance. You're going to need a quick product URL.
LIE! Not really!!!! As you can see, they are still «slow» URLs for Pagespeed insights requirements. In this type of keywords is where we are going to see if a cataclysm finally happens when the Performance Core Update ends at the end of August.
Beat those clapping hands, get out the guitar and have a party. You don't necessarily have to get a 99 to get into the top positions, in fact here are the scores these competitors are getting on pagespeed right now.
| | |
| --- | --- |
| Competidor | Puntuación en Pagespeed (agosto 2021) |
| 1º https://www.mapfre.es/seguros/particulares/hogar/seguros-de-hogar/ | 35 |
| 2º https://www.rastreator.com/seguros-de-hogar.aspx | 97 |
| 3º https://www.mutua.es/seguros-hogar/ | 25 |
| 4º https://www.lineadirecta.com/seguros-hogar/ | 19 |
*Disclaimer. This does not mean that you should not take care of the performance and WPO of your website. A fast, predictable and secure website is going to be much easier for the user to use. AND GOOGLE KNOWS IT.
Appear in the top 3 of Home Insurance. You will need a TOP product page that converts.
It seems that the user needs to leave the page with a budget in mind. Or at least with a price in mind. I refer to the facts:
Línea directa.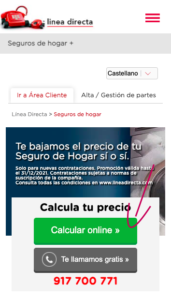 Mapfre.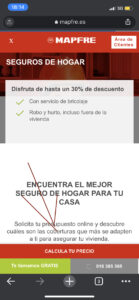 Mutua madrileña.
Rastreator.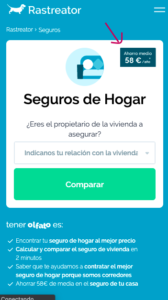 It is clear that pesetas matter in this market.
On the other hand, it also seems that the type of user who enters these product pages may have many questions. Frequently asked questions modules are the order of the day: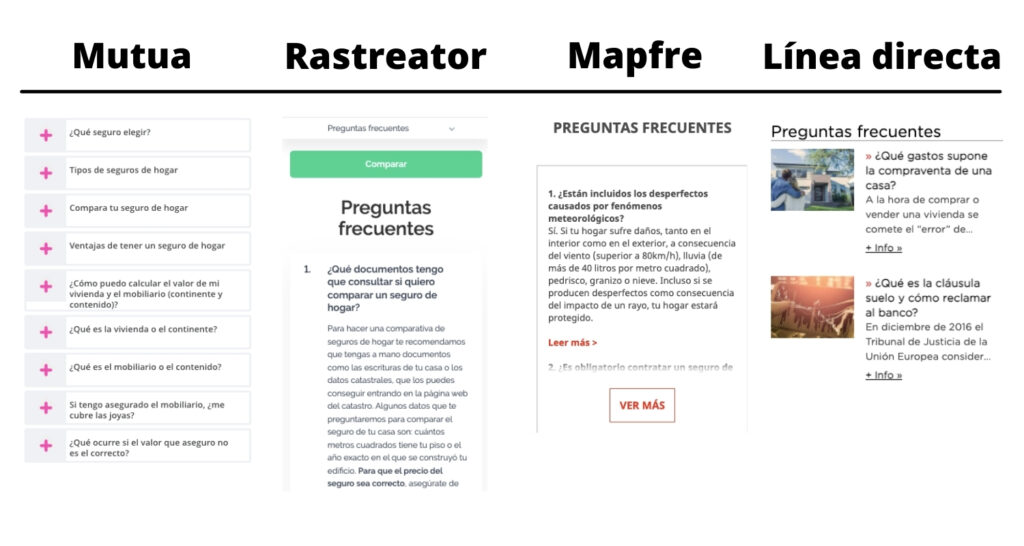 And finally, the Rosetta Stone of this sector. The hedges.
There is no manual or clear guidelines here. Each company shows its home insurance coverage in a different way.
Hotline uses a link to another more specific landing page /insurance-home/coverage/.
Mapfre uses a somewhat confusing table with a sticky header at the top with its three products.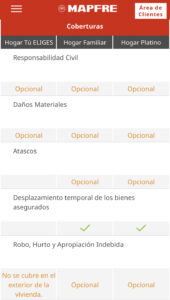 Mutua Madrileña uses a similar table, but within each of the landings of the types of home insurance. However, on its homepage for home insurance it does not have any information about the coverage.
And what does Rastreator do? It recommends one of the companies at the end of a very long questionnaire. If you think about it, even if you get into this top 4 for this keyword ! You could be competing with yourself, against your own brand, if Rastreator includes you in their comparator!
How to get into the top 3 of Home Insurance. Don't have any of the above? Work the long tail.
To be honest, this is probably one of the hardest keywords to get into the top 3.
And when I say difficult, I mean $€expensive$€. Very expensive.
The domains of these companies have enormous authority. Their domain ratings (ahrefs) have barely moved since they launched their websites.
One example is Mapfre's domain rating. As they say in English, «rock-solid». A whole cathedral of authority that will probably position almost any content you publish.

So what can we do?
Of course, guerrilla warfare. Here is the recipe.
1º Specific keyword research for the entire semantic field surrounding home insurance: Does a tornado cover home insurance? etc etc etc. Use your imagination! And Ahrefs! No, seriously, use Ahrefs and the more micro and niche you can reach, the better.

Related keywords are your weapon in this war. The more specific, the more likely it is that no one is answering the user's query.
2nd Link-baiting strategies: Can't buy 5 links from powerful domains per month? Ok, work on a landing page with content that can be linked to in blogs, media and social networks. It will improve your brand image, it will improve your domain visibility and hopefully, if you get some good anchor texts, you will start to get closer to the TOP 10.

For example, publish statistics on the most demanded insurance coverage in each Autonomous Community. There you have the idea. You are welcome.
3º Take advantage of Google's new search results.
Explore new ways to appear in Google. You may not be able to get the first position, but… what if your landing page appears in Google News?
Why not exploit Google Web Stories to give more visibility to customer cases where home insurance has helped them overcome a difficulty or problem in their home?
Bottom line. You need to get a little bit of each factor right in order to access that Top 3 for the keyword «home insurance» and if you can't, explore new avenues and think laterally.
[Extra]: How to get into the top 3 of Home Insurance. It's a secret…
Finally, and as an addition, one of the last strategies with which you can improve results and perhaps enter the Top 3. Internal linking.

And nothing better than the post of my colleague Jorge Lomas to discover how to make the most of the architecture of your website.
---
---
---